Deepanker Khosla is one of Bangkok's most charismatic young executive chefs. Head of MG The Food By DK, Deepanker and his team create beautiful food that is nutritious and delicious. DK firmly believes in sourcing food from Thailand's most organic and sustainable sources, personally cooking and inspecting every dish that moves in and out of his kitchen himself.
DK believes in the importance of taking the time to create the perfect dish. Great food can never be rushed, in DK's opinion. He is committed to creating 'intense, brilliantly-put-together, uncorrupted cuisine.'
DK's professional journey began with quality education at Starwood WelcomGroup Culinary School. While the chef has only been living in Thailand for three years, he has already developed a deep passion for the nation's incredible variety or organic, sustainable cooking. He continues to use these in all of his meals, freshly prepared from scratch.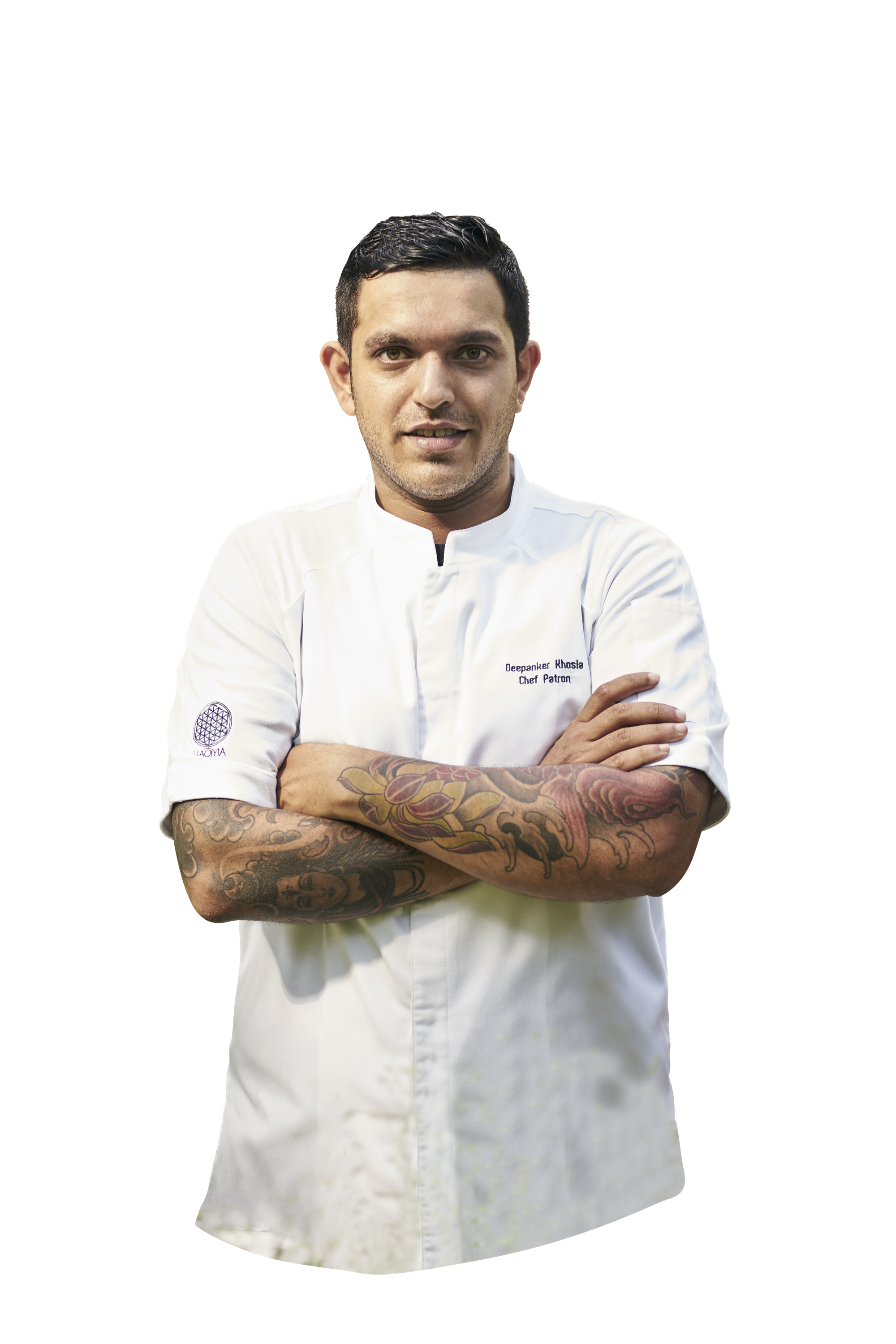 DK's passion for healthy living and cooking started when he was just a boy. He has possessed a long-standing vision of starting a sustainable food and beverage business. Today, DK has partnered with progressive urban farm dining restaurant and bar, Haoma, to propel his mission to the next level. Haoma's core ingredients are all either grown in-house or ethically-sourced from local farming communities and suppliers committed to educating people on best farming practices.
DK has developed Bangkok's first Urban Farm, with a restaurant that grows fruit and vegetables in Aquaponics, Hydroponics, and soil – all under one (literal) roof. DK is particularly passionate about harvesting his own vegetables, tending to soil, and preparing fresh seafood. His top picks are scallops, prawns, and salmon.
DK possess a wealth of experience working in the high-energy kitchen environments of Starwood Hotels & Resorts worldwide, as well as his home country. DK also ran Charcoal Tandoor Grill and Mixology. In his first year of operation, DK took part in Thailand's' greatest cooking show, Iron Chef, giving him the confidence he needed to travel the world to start projects like Nutrichef and Haoma.
For DK, the bottom-line goes beyond profits. It's about sustainability and giving back by educating people on health, and the farmers who benefit from our healthy lifestyle choices.