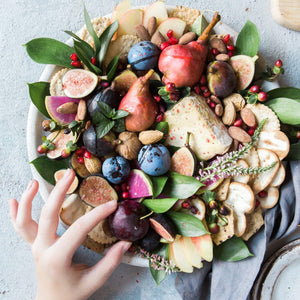 This 4-week vegan | Aurvedic Diet is the motivation you need to eat more plants and boost your immunity.
Where do you start if you're looking to eat a more plant-based diet? This 4-week vegan challenge will help even the most hardcore omnivores get on board with tips on protein, the best vegan meat substitutes, recipes meal plans and more. 
A sattvic diet is a regimen that places emphasis on seasonal foods, fruits if one has no sugar problems, dairy products if the cow is fed and milked in the right conditions, nuts, seeds, oils, ripe vegetables, legumes, whole grains, and non-meat based proteins.
- Diet Assessment and meal plan design: We will assess your current diet, to determine the starting point. And we move progressively to achieve 100% VEGAN.
- Breakfast, lunch & dinner 5 Or 7 days a week: For this specific program and to get all the benefits, we highly recommend that you let us control all your daily meals, which will be prepared daily by Chef DK, with your progression in mind.You won't have to time calculating calories, or searching Google for recipes, or worrying about what's going on in your body.
- One delivery daily: Monday through Friday.
- Direct access to our health coaching services: During those 4 weeks, you will have unlimited access by email, phone, and Line to our health coach