Healthy, fresh, customized Meal Plans delivered to your step-door
The Simplest way to stick to your diet.

Nutrichef is the FIRST and ONLY of its kind in Bangkok, maintaining authenticity and tradition while experimenting with fresh ideas, cooking methods, and organic ingredients.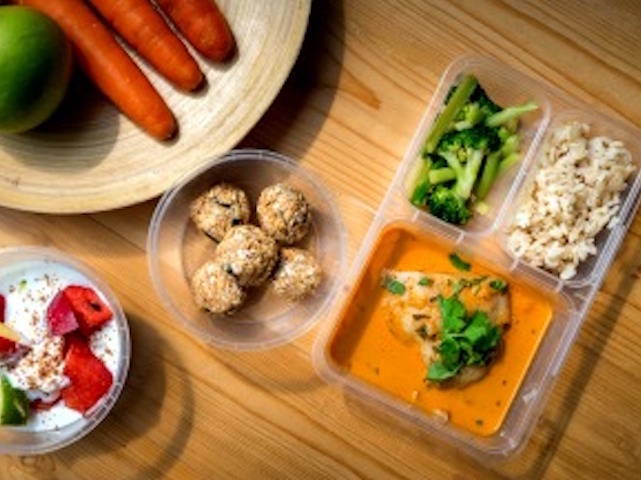 The easiest way to eat clean without spending hours shopping and cooking.

Nutrichef does all the work for YOU! Design the right meal plan for you, select the natural ingredients for you, daily cooking for you and deliver to your workplace or your home.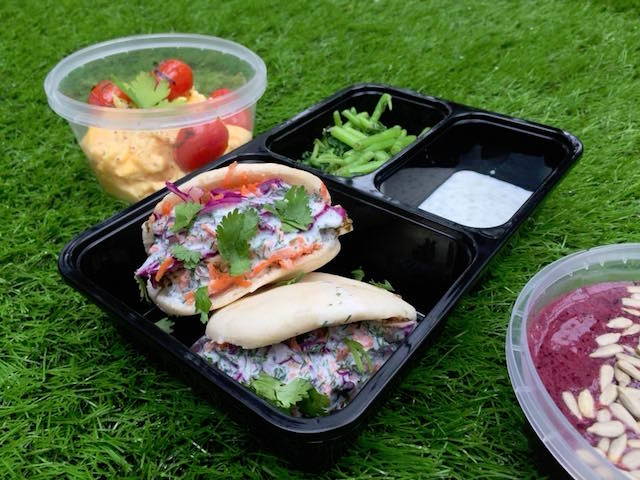 The only way to have a chef-cooked meals daily without paying exorbitant prices.

Our goal is to make it easier to access food that is delicious and nutritious, while supporting today's 'on-the-go' lifestyle.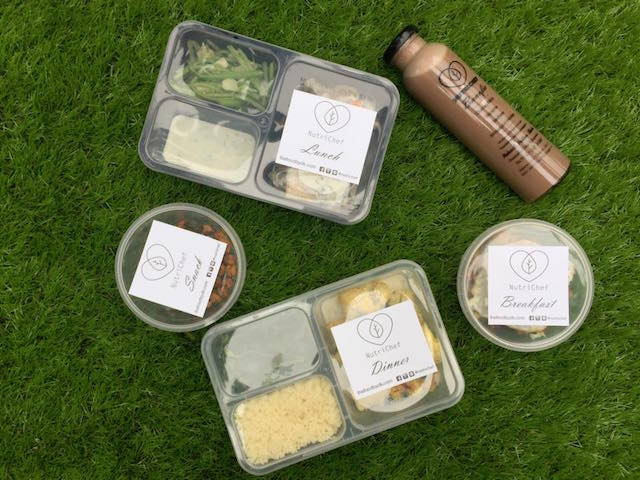 Diet. Health. Fitness. Disease prevention. Most people know they need to worry about these topics, but don't know where to begin. The problem is that no two people are the same. A meal plan that works for Jack may not work for Jill. Jack loves avocados, but Jill can't stand the texture. Jill loves peanuts, but they'll send Jack into anaphylactic shock.

That's why Nutrichef Bangkok was formed, creating and delivering healthy personalized meal plans. Everything we prepare is healthy, freshly cooked, and most importantly, tailored to YOUR health needs and desires!
Staying on track with your healthy eating habit has never been easier.
Enjoy peace of mind by having nutritious tasty food delivered to you daily.
You can skip any delivery and cancel or pause your account at any time.
Can't find what are you looking for?
Whether you want to lose weight, prevent diabetes, build muscle, get back into shape after pregnancy, manage high cholesterol, boost your energy levels, you name it, Nutrichef has a solution for you.
Don't know which diet to choose? Book your FREE consultation with our health coach today.
Still not convinced? Book your 1-day trial to experience the Nutrichef difference for yourself.
---
OUR ALL-NATURAL MEAL SHAKES
Did you try our delicious meal shakes?
100% Natural made in Nutrichef kitchen either the previous day air the same day of delivery.
8 Flavors, including vegan, dairy-free and organic options.
Delicious Meals Prepared In-House by Renowned Chef DK
DK's passion for healthy living and cooking started when he was just a boy. He has possessed a long-standing vision of starting a sustainable food and beverage business. Today, DK has partnered with progressive urban farm dining restaurant and bar, Haoma, to propel his mission to the next level. Haoma's core ingredients are all either grown in-house or ethically-sourced from local farming communities and suppliers committed to educating people on best farming practices.
For DK, the bottom-line goes beyond profits. It's about sustainability and giving back by educating people on health, and the farmers who benefit from our healthy lifestyle choices.
A healthy life begins with a healthy diet, one that revolves around your body. Nobody else's.
NO ARTIFICIAL INGREDIENTS
We make food the old-fashioned way, naturally.
We avoid chemical processing and unhealthy trans fats at ALL costs.  
We only use sugar derived from natural sources, like honey, and agave.                  
Natchanan Dechaakhrawanit
Owner – GNS Proffesionals Recruitment
"Nutrichef food has helped me recover from severe GERD and other Stomach related ailments. They are highly accommodating and convenient, yet super healthy."
Donna Mei Ling Park
Communications Specialist United Nations
"I was truly uncomfortable in my body Nutrichef has nourished my body back to health. I love nutrichef`s food and vision ."
Richard Cohen
CEO – The LAB
"Nutrichef through their nutritious and delicious meals has helped me achieve a body composition I had been seeking for a long trim."

Nutrichef meals can be delivered in two sizes: Small, or Large.
If you are familiar with calories counting we can adjust the size to the calories requirement.
Nutrichef can provide breakfast, lunch, dinner, snacks and meal shakes.
We are flexible, and customer can choose the meals that Nutrichef will take of. The meals patern can change from one week to another.

You can start your meal plan any day from Monday to Friday.
You can choose, any number of days (minimum 3 days) You can pause an re-activate the plan with simply 24-hour notice.