Choose from our wide selection of diets and meals. We offer diets for health, wellness and fitness goals. See our step-by-step guide to choose the right plan for you. Diet plan based on calories count, among vegan, gluten-free, low-carbs and more... choices.

To make eating healthy convenient and easy, Nutrichef consider your professional and social committments being extremely flexible. For each week, you can choose which day you would like your meals and which meals. No committement, you can skip or cancel anytime.

DK invaded the Bangkok food scene in 2014. His first restaurant zoomed from obscurity to becoming the Top Ranked Indian Food restaurant in Bangkok within the first year of operation.

Freshly prepared meals arrive at your door in a refrigerated, 100% recyclable box. The food also in a recyclable containers. We deliver every day. With Nutrichef, you can change you delivery address 12 hours before the schedued delivery time.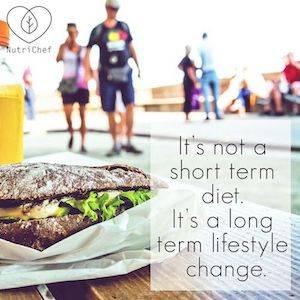 Nutrichef has the advantage to have an in-house chef. That's the reason we can support many different dietary platforms and approaches in addition to the Nutrilean and modified Atkins diet, including weight gain programs, renal diets, diabetic diets, gluten free, vegan, vegetarian, and Paleo-friendly meals. You may rate all the meals you receive on paper or online.
A free consultation to help you decide which diet is the best for you. For people with special requirement, we can offer our complete tailored diet.
---
Try our meals with a one-off box, or enjoy peace of mind by having nutritious good-for-you food delivered to you daily. Staying on track with your healthy eating habits has never been easier.
You can skip any delivery and cancel or pause your account at any time. Change and choose your meals for every order, being sure to make all changes 36 hours before the delivery time.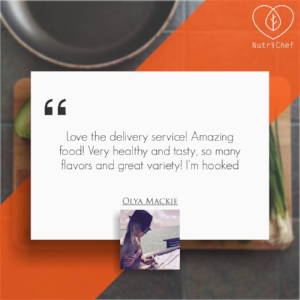 ---
The Food By DK serves delectable local and international favourites! Come treat your taste buds with our selection of progressive dishes born out of an inspiring amalgamation of soulful cuisines of India, Japan and Mexico.
We have dishes for every type of food-lover: from classic and traditional meals like the Chicken Tikka Masala and Spicy Cottage Cheese Wraps to modern and unconventional delights like the Wasabi and Balsamic Glazed Prawns.
---
We deliver your meals once every day. Our delivery service starts at 06:00 am and you can choose a half-hour time slot to receive your delivery.
We are also able to provide evening delivery (starting from 5.30pm) so you can have your meals the day before if you find this alternative more convenient for you.
Delivery charge is included in the plan price for one address per day. You can add a second delivery for the same day at the check out. You can change your deliver address until 12 hours before the scheduled delivery.
Staying on track with your healthy eating habit has never been easier.
Enjoy peace of mind by having nutritious tasty food delivered to you daily.
You can skip any delivery and cancel or pause your account at any time.

Nutrichef meals can be delivered in two sizes: Small, or Large.
If you are familiar with calories counting we can adjust the size to the calories requirement.
Nutrichef can provide breakfast, lunch, dinner, snacks and meal shakes.
We are flexible, and customer can choose the meals that Nutrichef will take of. The meals patern can change from one week to another.

You can start your meal plan any day from Monday to Friday.
You can choose, any number of days (minimum 3 days) You can pause an re-activate the plan with simply 24-hour notice.